Patrick & Carly Ferry
Our love for Solana Beach started when we rented a home (prior to marriage, whoops sorry!) on N Rios Ave across from the school district. For two years we walked every where, street by street and every shop/restaurant with our Vizsla puppy ... we fell in LOVE!
Got married then pregnant here with Blake, since we are both in "real estate" we had to buy something so we bought in Encinitas, fixed it up and less than 2 years sold for a profit, then bought the bigger home for our new child Shayne a fixer upper in La Costa Valley, after 2 years completely renovated it and then Carly and I were ready to get BACK!!! Thankfully we were positioned with a big equity position that allowed us to shop in our dream city Solana Beach and a lot of determination to raise our two kids in Solana Beach.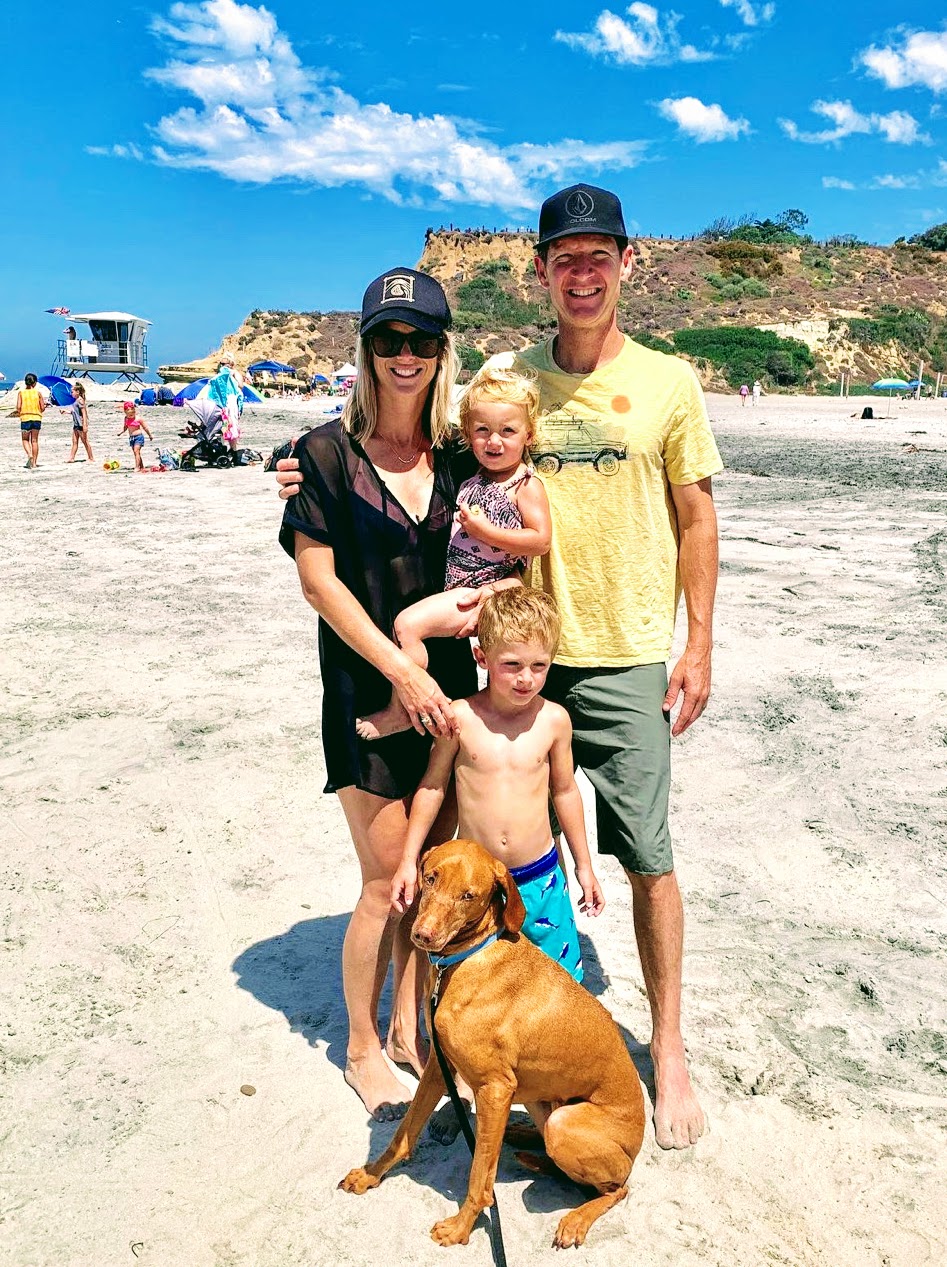 We looked at everything, evaluated all our options, then one day a good friend who we helped them with their real estate portfolio in Solana Beach and are living their best dream life ... they talked to a neighbor, who told him he just talked to the Realtor of an investor group that bought a foreclosure (I KNOW!!!), and he passed on the info, we knew the Realtor and we asked him if they would consider an offer? They said YES!
We interviewed 1 architect and 2 contractors to see if anyone could do the job for us (we were on a limited budget and time frame!!!). Thank you to Restoration Plus they loved our vision and we pulled it off! Rented a house in Cariff for 5 months, and we moved into our dream location and a perfect home for our family on Seabright Lane!
If there is one "J.O.B." I would volunteer for it would be helping someone else find their love story in Solana Beach! We did it, know how difficult it is, understand all the challenges but have the passion to see it through for you too!